Staff
Rev. Darryl R. Barrow
Pastor
Rev. Darryl R. Barrow was born and raised in Trinidad. He served pastorates in the Caribbean, Georgia, and Mississippi before heading to New York to serve as a United Methodist District Superintendent in Syracuse. He began serving at Emmanuel UMC in July 2016.
drenbarro@gmail.com
---
Heather Salonis

Secretary
eumcsecretary@aol.com

lkptemmanl@gmail.com
---
Kristin Hromowyk

Christian Education Coordinator
eumceducation75@gmail.com

Kristin Hromowyk holds a Bachelors degree in Childhood Education with a concentration in Science and a Minor in Theater from Buffalo State College. She also holds a Masters degree in Religious Education from Liberty University. She is a Certified Lay Minister and the Spiritual Growth leader of both the local and district boards of United Methodist Women.
---
Deb Hill

Financial Secretary/Treasurer
jbseumc@aol.com
---
Janelle Martin

Administrative Assistant
Emmanuelassist@gmail.com
---
Glenn Lawrence

Custodian
---
Stephanie Teichman

Chancel Choir & Bell Choir Director

stephteichman@gmail.com
---
Kevin Harmon

Organist & Pianist

Kevin Harmon holds a Bachelor's of Arts from the University of Virginia, where he studied Piano and Vocal Performance as well as Choral Conducting. He has performed professionally with multiple choirs and theater companies in New York and Virginia, and has experience accompanying for both United Methodist and Roman Catholic services.
Service Times
Sunday Class: Adults – 8:45 a.m.
Sunday Class: Children – 9 a.m.
Sunday Worship - 10:00 a.m.
Monday Evening Prayer & Healing Service (2nd Monday each month) - 6:30 p.m.
Wednesday Adult Bible Study - 9:30 a.m.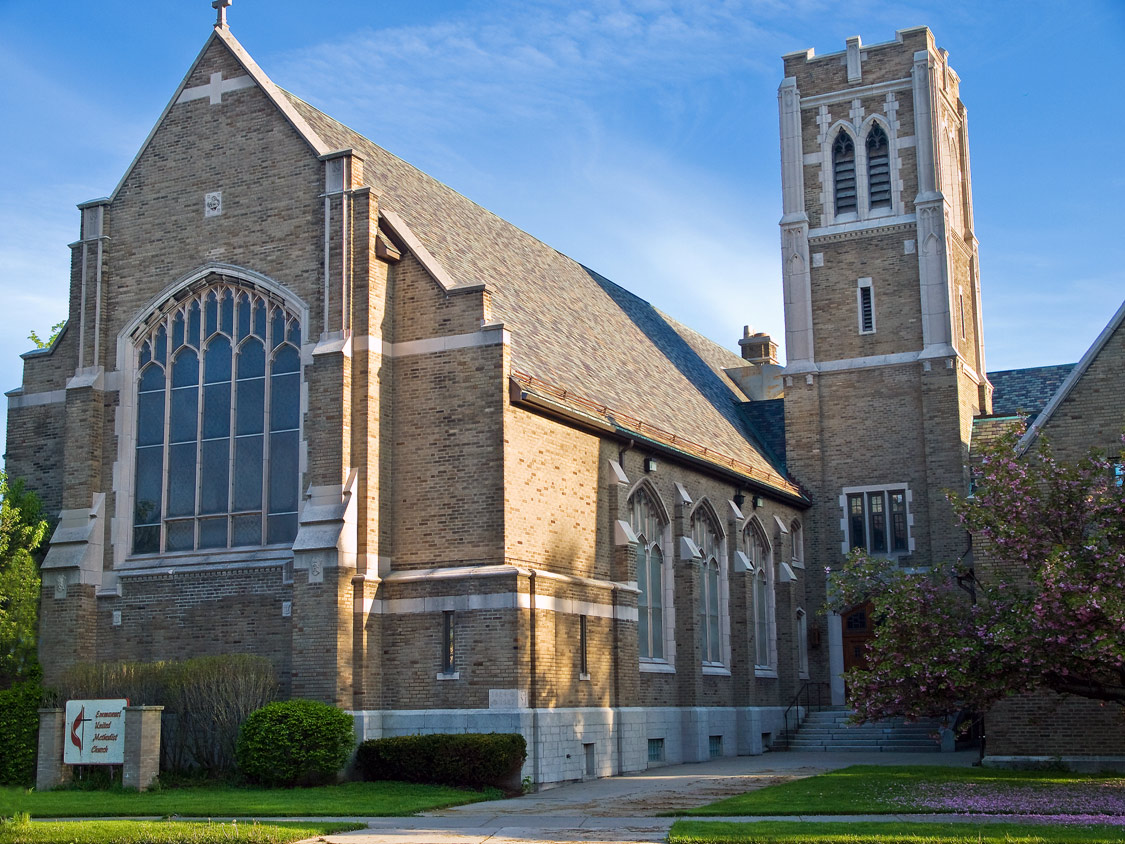 Emmanuel United Methodist Church
75 East Ave.
Lockport, NY 14094