Emmanuel United Methodist Church
Welcome to the faith community of Emmanuel United Methodist Church! Our doors are open to all through worship and fellowship, with various opportunities to nurture your spiritual growth. We invite you to come grow with us as we recognize and answer our call to faith and Christian discipleship.
---
---
Mission
Emmanuel United Methodist Church strives to be a caring Christian community. We invite you to join with us on our spiritual journey. As a community of believers in Christ, the people of Emmanuel affirm that our faith is shaped by the inspiration of Scripture, by a personal experience of God as revealed in Jesus Christ, by the insight of reason, and by the wisdom of tradition. We believe that our faith is manifested in service to others. We value the gifts of each person, and encourage each to use their gifts in responsible stewardship and service to others.
---
Services
Our worship services feature a biblically-based sermon, a blend of traditional and more contemporary music, and a special time for children. Communion is observed the first Sunday of each month.
Service Times
Sunday Worship - 10:00 am
Summer Worship (July-August) - 9:00 am
Sunday Class (September - May): Adults – 8:45 am
Sunday Class (September - May): Children – 9:00 am
Monday Evening Prayer & Healing Service (2nd Monday each month) - 6:30 pm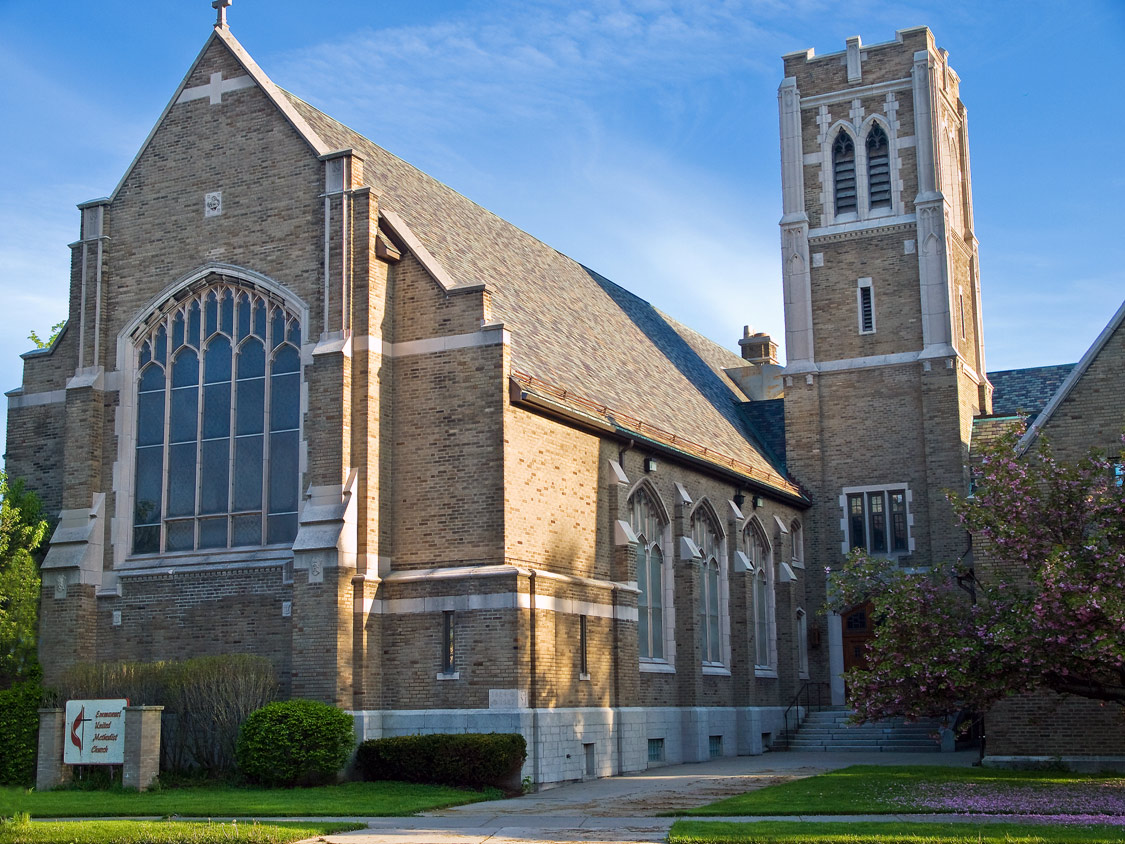 Emmanuel United Methodist Church
75 East Ave.
Lockport, NY 14094