Who We Are
The people of The United Methodist Church are part of the second largest Protestant denomination in the United States. Our worldwide connection includes approximately 12.8 million members.
The United Methodist Church was formed when the Methodist Church and the Evangelical United Brethren Church merged in 1968. But we trace our heritage back to the movement begun in 1729 in England by John and Charles Wesley. Find out more about United Methodists by visiting the denomination's website: www.umc.org

---
Emmanuel United Methodist Church is part of the Upper New York Conference. With more than 168,000 members, the Upper New York Annual (Regional) Conference of The United Methodist Church comprises 867 local churches and 65 new faith communities in 12 districts, covering 48,000 square miles in 49 of the 62 counties in New York state. Our mission is to "live the Gospel of Jesus Christ and to be God's love with our neighbors in all places." Visit our district website: www.unyumc.org

Service Times
Sunday Worship - 10:00 a.m.
Sunday Class (September - May): Adults – 8:45 a.m.
Sunday Class (September - May): Children – 9 a.m.
Monday Evening Prayer & Healing Service (2nd Monday each month) - 6:30 p.m.
Wednesday Adult Bible Study (September - May) - 9:30 a.m.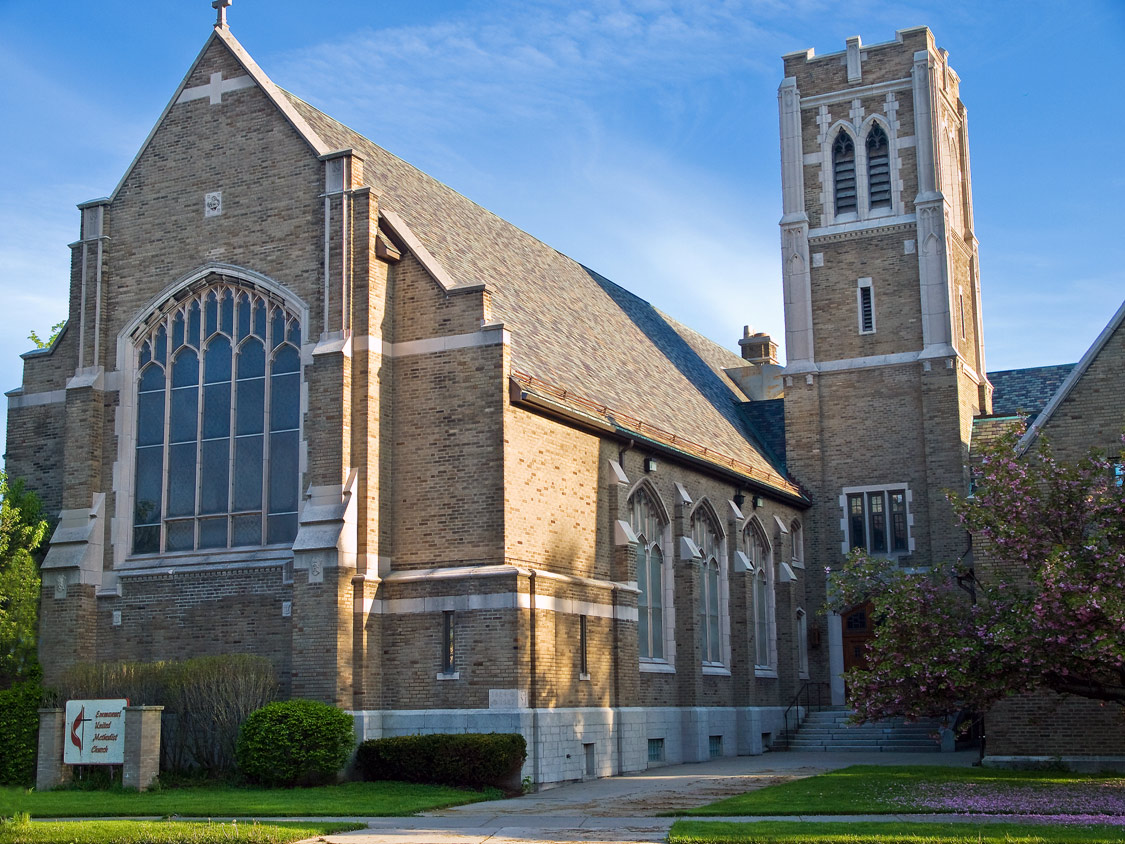 Emmanuel United Methodist Church
75 East Ave.
Lockport, NY 14094