Education at Emmanuel
Helping people meet God, know Christ, and live the Word!
"I will open my mouth in parables, I will utter hidden things, things from of old – what we have heard and known, what our fathers have told us. We will not hide them from their children; we will tell the next generation the praiseworthy deeds of the Lord, his power, and the wonders he has done….so the next generation would know them, even the children yet to be born, and they in turn would tell their children. Then they would put their trust in God and would not forget his deeds but would keep his commands."
- Psalm 78:2-4, 6-7
---
Sunday School
9:00 to 9:45 am
Grades K through 6 Bible stories, crafts and other fun activities
COVID prevention procedures will be in place.
---
Adult Sunday School
with Pastor Darryl
8:45 am
Book: A Conspiracy of Love, available for $20 from the church secretary
This class is in person but you can Zoom in if you prefer.
---
Our mission as the Education Ministry Team is
to create and develop an environment where relationships form which allow all persons to:
Experience and learn about the love of God,
Enter into and be nurtured in a personal faith relationship with Christ, and
Be equipped to use their spiritual gifts to live as Christian disciples, serving God in and out of the church
We envision education at Emmanuel presenting the Good News of Jesus Christ:
With love and enthusiasm in a warm, caring and exciting atmosphere which is contagious and generates growth and excitement;
With integrity by offering well-planned and organized events and classes that are true to God's message and relevant to everyday life;
With respect by providing a physical environment which is comfortable, safe, clean, and attractive, inviting to all; allowing for the best possible sharing of the gospel message!
Service Times
Sunday Worship - 10:00 am
Summer Worship (July-August) - 9:00 am
Sunday Class (September - May): Adults – 8:45 am
Sunday Class (September - May): Children – 9:00 am
Monday Evening Prayer & Healing Service (2nd Monday each month) - 6:30 pm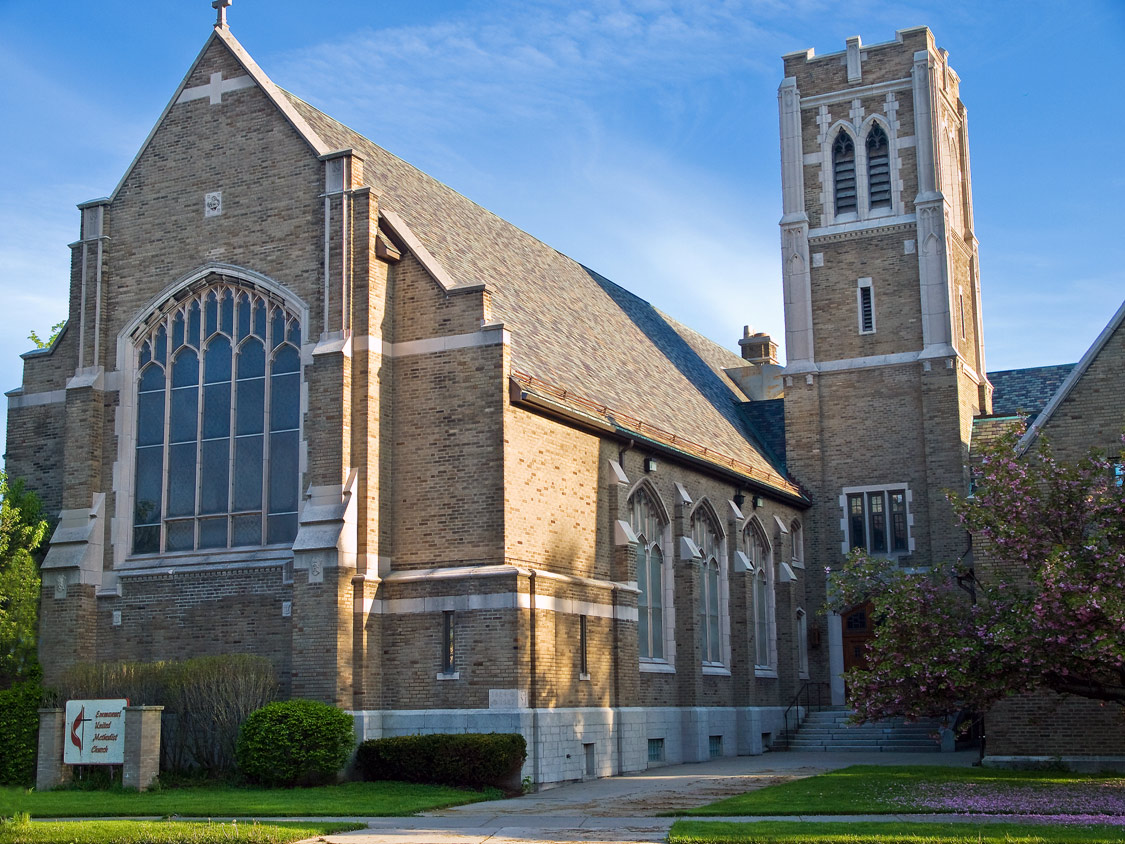 Emmanuel United Methodist Church
75 East Ave.
Lockport, NY 14094