Pastor Darryl's Sunday Reflections
March 29: Dead Ends
Ezekiel 37: 1-14, John 11:1-6, 17-27 & 41-45
The emotions and mental strains of the last several weeks and for some even months have made many folks feel like life is coming to a Dead End. Rachel Hackenberg, a UCC pastor, writing in the Upper Room Devotionals last week, and so timely for where we find ourselves, said: "Today in our own lives these days feel like death – when life is scattered by unforeseen events, when faith can't find its breath amid the chaos, when the way forward seems impossible between a rock and a hard place (and I add, like finding ourselves at a dead end)." Hackenberg continues, "God asked Ezekiel: Is new life possible even now when the people despair? Is renewed faith possible for people whose spirits have suffocated from despair? Can community be rebuilt among people who are separated by fear and violence" (and I might add, by the fear affecting people caused COVID-19 virus around the world?"
Now, I want us to know that Hackenberg wrote this devotional piece probably 1 year ago – imagine that! Ezekiel replies honestly to these questions posed by God, "I don't know; but God, I believe that you know."And so today we could all use good news right about now, and I have Good News for you: God has a resurrection for us! Ezekiel's God has a vision for the people's restoration. Rachel Hackenberg concludes, "When nothing seems certain but chaos, when life has lost its footing and faith has lost its imagination, she says, we can confess that our future still holds something good, even if we do not know what it is. God knows."
---
March 22: Why Did God Allow That To Happen?
John 9:1-41
Tragedy can strike so quickly and capriciously. While going about our everyday lives, in a moment, in the blink of an eye, the world can be changed. As a nation, we've been living with that awful reality since 9/11. Thousands killed for no reason by complete strangers, who assumed, somehow in their mind, they were doing some good for this world. Then there are natural disasters: tsunamis, earthquakes, floods, tornadoes...
If you have avoided tragedy at this point in your life thank God that you have been spared, but consider yourself lucky as well. And now, as a world, we are dealing with the COVID-19 virus and the uncertain nature it has brought to our everyday lives. Recognize it is only a matter of time. In reading Psalm 23, many people have felt like their green pastures have turned into dark valleys. Haven't we all asked this question at one time or another in one form or another: Why did God allow that to happen?
Service Times
Sunday Worship - 10:00 a.m.
Sunday Class (September - May): Adults – 8:45 a.m.
Sunday Class (September - May): Children – 9 a.m.
Monday Evening Prayer & Healing Service (2nd Monday each month) - 6:30 p.m.
Wednesday Adult Bible Study (September - May) - 9:30 a.m.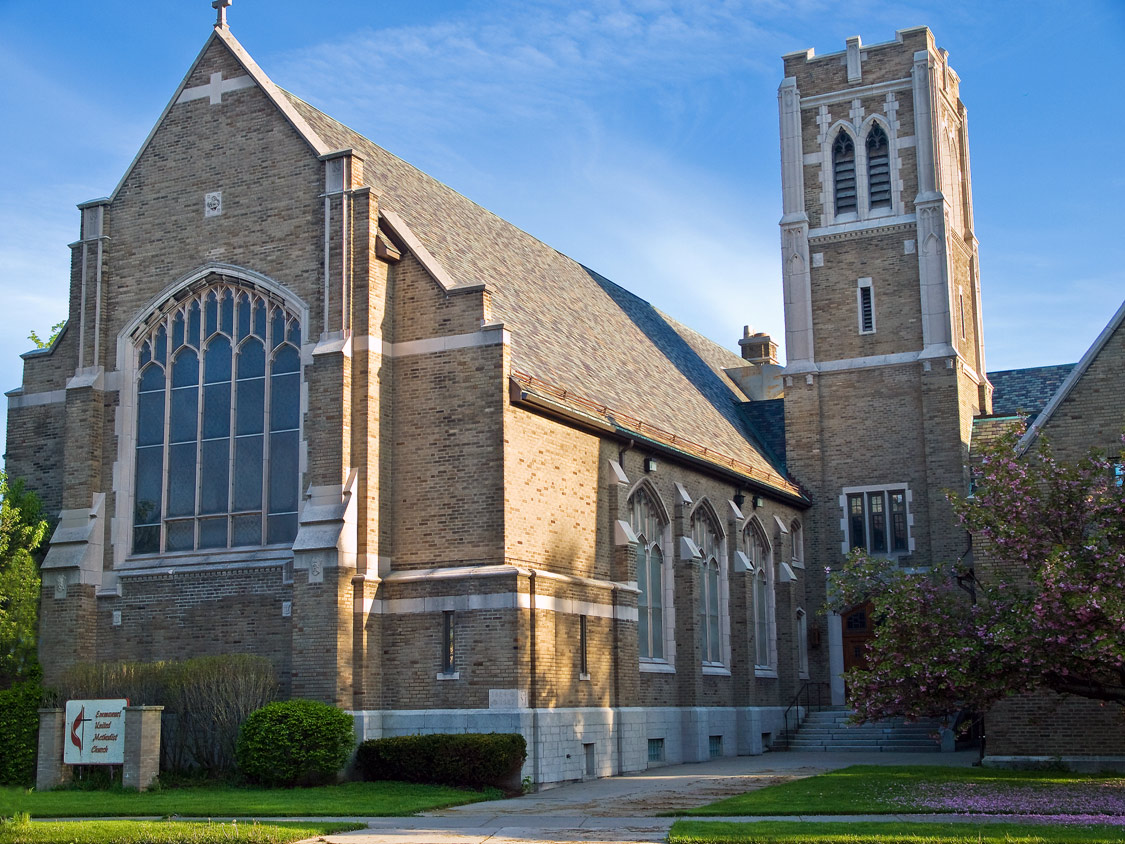 Emmanuel United Methodist Church
75 East Ave.
Lockport, NY 14094